Digital Future with Internet of Things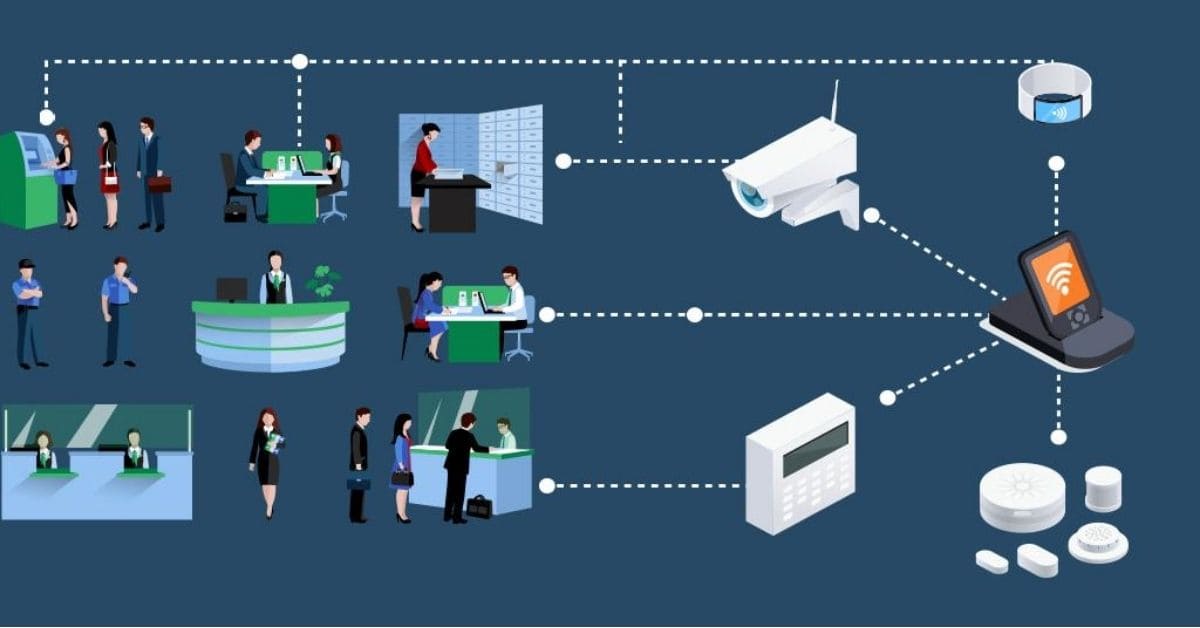 Internet of things has made an impact on everyone. We are now connected to each other over the internet or through several electronic devices. As Internet of things is surrounding us in all fields of activity, banking area is striving to make use of IoT and get some benefits for digital future.
Banks and financial institutions now make use of IoT technologies in reducing fraud cases, detecting risk ahead of time and providing better services to their customers.
Internet of things plays a huge role in financial sector as it has potentials of changing the financial and banking sector. Since banks deal with the gathering of data and immense data transfer, IOT will help banks and financial institutions to save time and work smarter. Internet of things helps banks and financial institutions in improving customer experience and improve the entire banking security system.
Role of IoT in banking Industry
Improves security – Security is considered a top priority in every financial institution. It helps to improve security by detecting and preventing fraud even before they occur.
Enhances Customer experience- IOT makes use sensors that helps banks to gather and secure financial data of their customer. So, with Internet of thing, customer experience can be enhanced because technology helps to reduce the queues at bank.
Data Analysis- It helps banks to collect data through the use of digital sensors and mobile apps. Through this, banks can analyse customer behaviours and can make better decisions that will profit the customers.
Proactive Services: It makes it possible for banks to detect service faults and find solutions to them before it becomes serious. With this kind of technology, banks can easily track past activities, customer's behaviour and unusual activities in customers account. It helps bank to have healthy relationship with their customers and provide better experience.
Benefits of using IOT for banking
It saves time and simplifies the work process.
It provides insight for banks to understand customers requirement.
It enables financial institutions to manage risk effectively.
It enables banks to provide better customer services
It is cost-saving.
Customers demand convenient and personalized services whenever possible. So huge number of people are opting for online banking and mobile banking. Banks and financial intuition opt for IoT technology to track and analyse the behaviour and demand of their customers. Internet of things can help banks innovate and devise better ways to improve risk & overall efficiency for a better digital future.