Enabling Internet-of-Things in Retail Industry with IGZY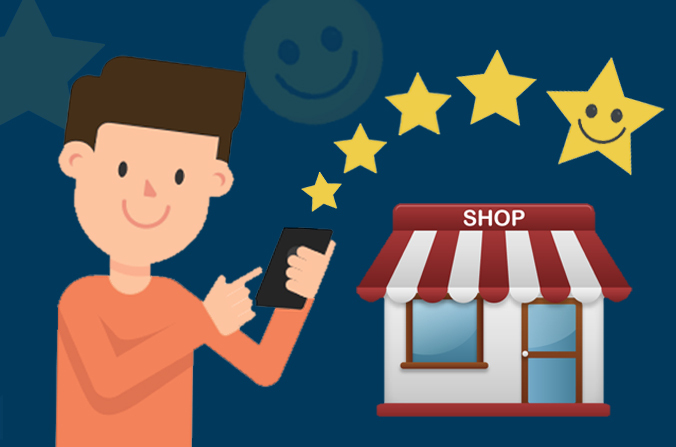 The retail industry is seeing rapid transformation with the Internet of Things (IOT). As IOT helps increase customer loyalty, boost sales and offer a personalized experience.
Smart devices and IOT in retail help retailers to enhance the customer experience and drive more conversions, altering the day-to-day store operations. IOT in retail and connected technologies are taking the retail industry by storm. Mostly retailers are ready to make changes required to implement the Internet of Things in their stores.
Improving Customer Experience:
The modern mobile user who is connected will have many expectations from the retail store when it comes to customer experience. They want good service, accurate information, quick delivery.
Many retail companies also rely on the Internet of things (IOT) to improve self-checkout, digital signage & other valuable technology which gives users a better experience.
Personalized & Interactive Shopping experience via Digital Signage:
Digital signage helps retail companies provide personalized and interactive shopping experience. Digital signage solutions like Ipad Screens, Intuitive touch screens, and in-store digital screens, and help retailers to impress customers and increase sales.
Digital Signage is attractive and simple way to display advertisement and also improves in-store experience due to internet of Things.
Time & Targeted promotions:
Customers are notified about the discounts and other real-time offers, making them more likely to enter a store and make purchase.
Retail stores also use beacons for customer in-store navigation, sending push messages, and collecting customer data. This enables retailers to increase customer loyalty and boost sales and retailers can easily reach their audience and provide an engaging experience.
Retailers prefer IoT over more traditional solutions. Everything is becoming digitized, from how we pay, search for products and shop, to the ways we provide feedback, build relationship with brands. The IOT is enabling retail stores to evolve into smart stores, which obtain data about customers' tastes, needs and habits in real time. This enables retailers to predict customers behaviour and provide them with the products or service they need.
With all of this data, stores can offer level of personalization to enhance the customer journey. Smart stores are using this concept to understand what their customers need by interacting with them to build meaningful relationships and optimize their experiences.
Internet of Things is right solution to handle this tremendous customer behavior. The integration of IOT solutions will enable retailers to create successful campaigns based on the customer behaviour, high quality services, and reduce operational costs.
IOT retail solutions powered by IGZY can help you ensure that customers have thorough information on everything they might like in store and thus bring them closer to a buying decision.  IGZY provides all necessary IOT features to enable end-to end store inventory management.  To know more details, visit: www.igzy.com.