Is Wireless Cloud Camera Solution a luxury or a necessity?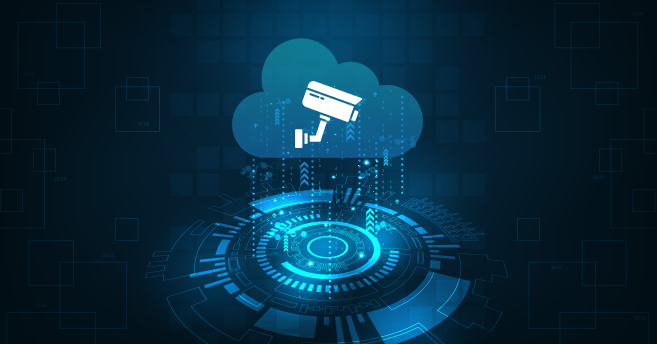 In 2018 many companies said, "I don't know if moving to the cloud is worth it or not." By March 2020, businesses said, "I don't care how much this will cost –just do it!" 
During the pandemic, businesses almost lost control over the security of their premises. The threat of loss increased with each passing second. Companies are no longer taking a surveillance system as an extravagance but as an essential solution wherein Wireless Cloud camera solutions are growing in demand. 
Wireless Cloud cameras have been seeing a lot of interest lately. This can be seen in recent research numbers. One source reports, "The global cloud camera market size is expected to reach $5.16 billion by 2022, growing at a CAGR of 32.2% from 2017 to 2022". 
The wireless Cloud cameras are becoming so popular because they offer an increasingly significant range of benefits compared with more traditional CCTV security systems from previous years, such as
Remote viewing of footage

Video management software for on-site and off-site recordings 

AI-Based Video Analytics 

Multiple users authorized to view all the captured footage and much more
It is also true that these are significantly more cost-saving than other surveillance/security systems that incorporate some form of storage with their setup, whether for live feeds or recording footage.
As technology advances and businesses become more global in operations, Wireless Cloud CCTV solutions for remote video surveillance have become integral elements of critical facilities. Let us understand why. 
Security breaches can cost a fortune in the form of money and reputation.
Business security is the backbone of any corporation and should always be checked. It typically becomes overwhelming when business owners cannot keep up with the steps they need to take to protect themselves from outside threats. They delay what needs to be done,e and eventually, everything builds up until it's too late.
Recently, as per a Global Theft Barometer report, the cost of crime in India, including pilferage and shoplifting, employee theft, and suppliers/vendors fraud, is approx. $2,190 million. But only 29.7% of the 50 most-stolen product lines were recorded due to inadequate surveillance systems; this amounts to a sizable amount of losses that could have been avoided rather than left unmonitored or unprotected. 
Wireless Cloud-based security solutions are undeniably convenient.
In the pandemic, especially in precedent times, businesses invested in advanced Wireless cloud camera solutions to detect signs of suspicious activity and mitigate security issues before they get too far out of hand. Companies especially leveraged key features of Wireless cloud CCTV security like: 
Conveniently accessing security from anywhere and on any device through its cloud-based platform.
Protecting facilities by setting off the alarm during the perimeter intrusion of the property

Prevent loss by taking care of assets and essentials that need tight surveillance.

Monitoring day-to-day operations and monitoring staff to streamline operations

Ensuring Employee safety and compliance management in regards to adherence and civil proceedings

Outdoor perimeter security like people patrolling, pedestrian gates, and intrusions in unauthorized places.
Wireless Cloud camera systems have become an integral step for creating an efficient enterprise security system for the future!
Enabling companies to make better business decisions with reliable dynamics
Several scenarios could benefit from video analytics given by AI-based Wireless Cloud CCTV. From ensuring opening and closing are made on time to checking that your premises are secure, Wireless Cloud camera solution security cameras play a vital role in helping establish processes and make decisions to ensure everything is running smoothly. 
Moreover, One of the most significant advantages Wireless Cloud CCTV surveillance gives enterprises in decision-making is "employee performance monitoring." How? 
It Increases employee productivity. 

It makes workers complete their tasks quicker 

It can train them to work more effectively. 

It can help remove problematic areas and change them as per the requirement.

It can help establish a set of reasonable rules where required.
The overview of the employees' work-related activities provides a complete view of their work. An enterprise can generate a report daily, weekly, and monthly reports to monitor the employees' assembly. 
Overall, Wireless Cloud CCTV solutions have become the need of the hour for enterprises as they aim to reduce costs and enhance productivity.
Learn more about how monitoring employee performance can help achieve long-term goals.
How to get started with a Wireless Cloud Camera Solution?
Today, Businesses are vulnerable to security breaches. But, with advanced, sophisticated Wireless Cloud surveillance, that's to change in 2022!
Companies that have adopted Wireless cloud-based video surveillance systems as a standard security solution have achieved outstanding cost-effectiveness and ease of use. IGZY has a wealth of experience improving business security through Wireless Cloud-based surveillance solutions and has worked with many industry leaders pan India, including Xpressbees, Seabird, Myntra, ICICI Bank, Airtel Payments Bank, Country Delight, and more, to provide surveillance solutions. 
Whether you want to find out how you can use Wireless Cloud CCTV for your business or need more information about how to increase surveillance coverage on your premises, get in touch today!