Importance of secure cloud solutions for gold loan companies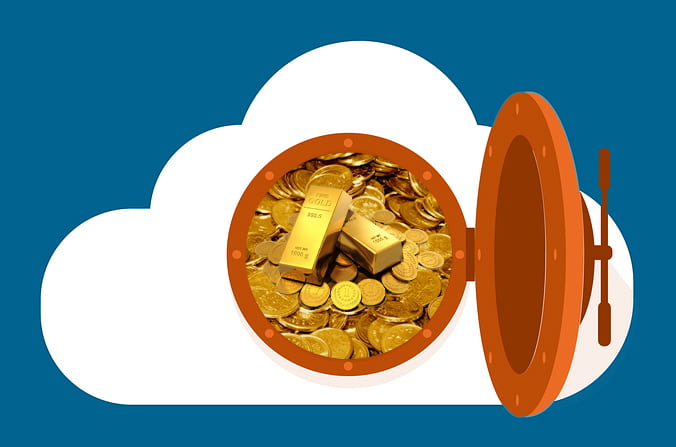 Financial institutions are always in search of security solutions that can provide efficient and effective security with minimum cost. The storage of valuable assets like cash and gold makes financial companies a high-stake target for crimes such as theft and robbery. Security solutions like esurveillance, which is considered to be the most common and important security solution provide no benefit if footage required for evidence or investigation later is not available. There are several reasons other than the lack of secure storage platform for footage that leads to the loss of data due to which financial firms have to go through some unwanted losses.
The prevalent use of cloud platforms for security solutions has surged in recent years, given benefits such as increased storage for database, remote access to data, and video retrieval that make cloud security solutions a popular choice for efficient security. A secure cloud platform provides quick retrieval of footages, increased security of data and minimal cost setup that makes it the best choice for secure data storage.
Challenges faced by gold loan companies
The Indian gold loan market is expected to reach Rs 4,617 billion by 2022, at a five-year compounded annual growth rate of 13.4 percent. The organized gold loan market contributes to nearly 35 percent of the Indian gold loan market. The organized gold loan sector comprises of banks (Public, private, small finance, co-operative) and Non-banking financial companies (NBFCs), regulated by the Reserve bank of India. The organized sector grew tremendously and made a specific presence in the Indian gold loan market over a period of time with the changing outlook of customers and increasing gold loan requirements. With great investments by customers, comes greater responsibilities for gold loan companies to secure the assets.
Earlier this year, a case of robbery was reported at a gold loan branch of a financial services company located in Gujarat. The gang of armed robbers fled with around 1,000 packets that contained gold worth Rs 7 crore. In such cases, video footage plays a critical role in validating an incident and helping authorities investigate easily. The lack of a secure cloud platform leads to:
Footage loss
At times, due to a device error or tampering, the recorded video gets lapsed which leads to the loss of critical footage that can be required for evidence later. It can cause some unwanted losses to gold loan companies and investigating an incident becomes more difficult due to the absence of required footage.
Footage findability
The procedure of finding footage to verify an incident can be challenging if the system cannot properly navigate an instance out of the huge database of videos through identified date, time, and location. The process takes a much longer time than needed.
Benefits of a secure cloud platform for gold loan firms
Video footage gets automatically stored on the cloud which prevents loss of footage due to device error and makes it easier to retain and retrieve videos whenever required. One can easily access video feeds from a remote platform.
1. Footage retention
Footage retention on each camera according to the storage plan provides secure storage of videos that can be later retrieved easily.
2. Identified footage retrieval
Secure storage of videos with a specific time, date, and location makes it easy to identify and retrieve instance-based videos in minimum time to verify an incident.
3. Secured data
CMVR devices connected to the cloud secure data automatically by transferring footage from the device to the platform. It prevents the loss of losing critical videos if the device suddenly goes offline due to an error or tampering during incidents such as an intrusion or theft.
4. Onboarding existing hardware
Without any spending on new hardware, the current hardware deployed can be easily onboarded and connected to a cloud platform for the storage of videos.
5. Unified ecosystem
A unified platform to view locations of multiple cameras placed at various sites and better access to footages. It saves a lot of time in retrieving a video of a former instance by browsing through the database that can be easily accessed by an authorized person from a remote location.
Secure cloud storage of footage ensure the availability of required videos for evidence and help identify suspects easily. A clear view of the incident with intricate details eliminates any discrepancies related to the crime. The secure cloud platform is a more efficient, convenient, and accessible way of data storage that enhances the ease and accuracy of finding specific footage.