CHALLENGES FACED BY RESTAURANTS
---

ACCESS TO MULTIPLE OUTLETS
With multiple outlets spread across geographies, it becomes difficult to remotely access video footage of all locations. This leads to loop holes in safety & security which at times results in tainting the brand reputation.

SOP COMPLIANCE
To deliver superior & consisted CX round the clock; restaurants have well defined SOPs right from hygiene to service management. However it's difficult to keep a manual track on adherence of these protocols.

QUALITY MAINTENANCE
A major difficulty for all the quick-service industry is to monitor and protect the quality of food served and keep a check on their staff to keep it intact until delivered to the main customers to improve the efficiency of operations.

FOOTAGE RETRIEVAL
The lack of cloud storage of the monitoring videos creates several issues related to footage retrieval when required for evidence and validation purposes. It also adds up to the dependency on local ground teams.

INTRUSION DETECTION
With huge premises and multiple entries and exit points, frequent intrusions are observed as a common challenge by security specialists for chain restaurant operation that is spread across multiple locations.

FIRE ALARMS
From fluctuating electricity to the negligence of ground-level employees, several factors can lead to a fire mishap if not identified and acted upon immediately. All employees must be properly trained to be able to use the fire extinguishers.
OUR SOLUTIONS
---
ENERGY MANAGEMENT
IoT-backed sensors keep an eye on energy consumption patterns and provide insights into inefficient areas which in turn helps to monitor and optimize energy consumption.
ROUND THE CLOCK MONITORING
Our ISO 27001 certified command center monitors multiple sites 24/7 with quick response to notifications coming from different security systems to maintain hygiene for restaurants.
AI-ENABLED VIDEO ANALYTICS
E-Surveillance cameras with video analytics track and analyze daily task execution. It helps ensure SOP adherence by the employees to maintain efficiency across operations.
TEMPERATURE MAINTENANCE
Temperature sensors protect food supplies from getting damaged by observing a suitable temperature of sensitive food items during storage. Air quality is maintained throughout.
SMOKE SENSORS
Proactive smoke sensors can detect harmful smoke particles in the air and make an instant alert to the security specialist to prevent fire and damage to valuable goods in the restaurants.
CLOUD STORAGE
The secure cloud platform automatically stores video footage captured for easy access and provides video retrieval whenever required to monitor the food security and hygiene for restaurants.
BENEFITS OF AN IOT-ENABLED VIDEO SURVEILLANCE SYSTEM
---

TOTAL VISIBILITY
Active monitoring with an e-surveillance camera gives 100% visibility of multiple outlets from different locations. It helps you track safety and efficiency in daily operations.

REAL-TIME UPDATES
IoT-enabled e-surveillance cameras and sensors transfer real-time event updates and alerts to the command center and local authorities to help them take preventive actions.
SECURED DATA
100% security of critical data being transferred from one platform to the other is ensured with the use of advance IP based video surveillance system with network security.

UNIFIED PLATFORM
A single platform to monitor multiple outlets and respond to various updates and analytics coming from different security solutions team ensure ease of operations.
OUR FRAMEWORK FOR SECURITY, COMPLIANCE & ANALYTICS
---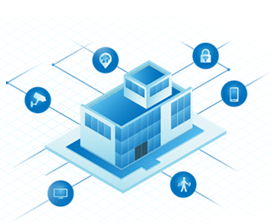 SENSE
Sensing Layer that Monitors, Protects, Notifies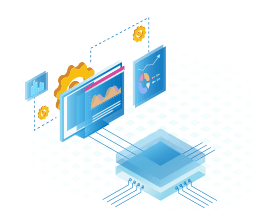 ANALYSE
Turning Mute Data into Actionable Intelligence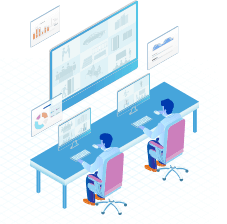 ACT
Actions for Optimizing Business Based on Insights
Our unique value proposition
---

WEB-BASED DASHBOARD
A single web-based dashboard to analyze metric representation, reports, actionable insights from the business.

END-TO-END SOLUTION PROVIDER
Providing a platform and managed services both, we help you from procurement to installation and maintenance of video surveillance system.

PLATFORM CUSTOMIZATION
Our solutions provide the ability to customize the platform or devices as per the customer requirement for greater benefits.

PAN INDIA PRESENCE
Single point of contact for hardware commissioning, installation, troubleshooting, monitoring and annual maintenance contracts.

TRANSFORM EXISTING HARDWARE
Our unified platform is compatible with both analog and wired cameras, enabling security and transparency along with analytics & insights.

HYGIENE AUDIT
Evaluate compliance on hygiene practices regularly with the enterprise security solution for restaurant operation with multiple locations.
VALUE DELIVERED TO
---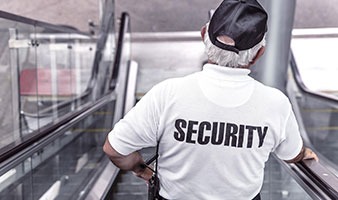 SECURITY SPECIALISTS
Real-time event alerts and updates on intrusion detection
Easy access to video footage through footage retrieval
Single window visibility to access all security devices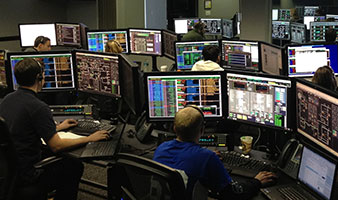 E-SURVEILLANCE TEAM
Unified platform to ensure security around all the sites
Instant notifications and alerts on any threat detection
Uninterpreted monitoring to ensure total visibility and safety
ADMINISTRATION HEAD
Smart Sensors to monitor compliance for business efficiency
A web-based dashboard to analyze actionable business insights
Single vendor management to access multiple security solutions
Our Success Stories
---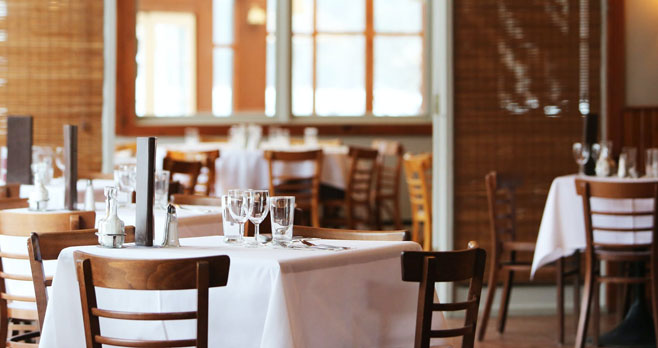 Quick service restaurants have formed an integral part of the Food Service Industry of India. It is mainly a
popular choice among the youngsters. This industry comprises of both fast food chains as well as minimal
table services. The primary factor which differentiates this industry from others is the quick delivery of food
which is quite essential for a developing country like India which has a busy and young working population.
The National Restaurant Association of India (NRAI) reported the that the QSR segment of India was valued
at USD 52 Billion in 2017 and was projected to grow to USD 85 Billion by 2022.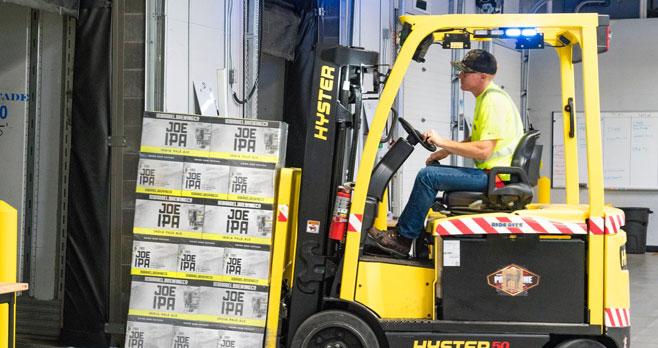 The Logistics and Warehouse sector is a key sector that impacts the development of a country. The
overall economic performance of a country determines the trend of this sector. It was estimated that
the Indian Logistics and Warehouse industry had a market size of $160 Bn in the financial year 2017,
according to reports by Care Ratings. The primary segments include road, rail, coastal, warehousing,
cold chain and container freight stations and inland container depots (CFS/ICD). The market is
supposed to grow at an estimated CAGR of 10%. It is expected to be further stimulated by the rapid
growth of manufacturing, retail, e-commerce and FMCG sector.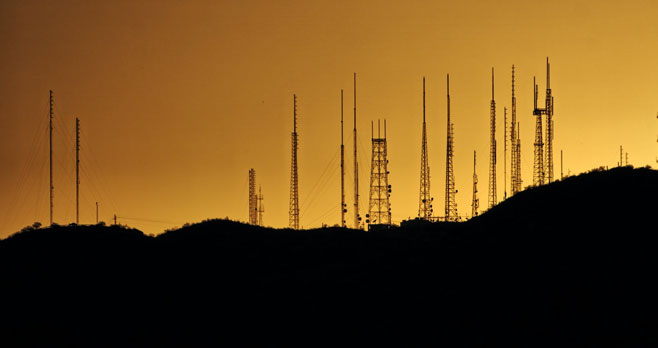 India holds the second rank in the world in terms of telecommunications market with a subscriber base of
1.20 billion and the market has expanded exponentially in the past decade and a half. According to a report
published by GSM Association (GSMA) in collaboration with Boston Consulting Group (BCG), the Indian
mobile economy is growing at a rapid pace and will contribute substantially to the Gross Domestic Product
(GDP) of India. The recent liberal policies of the Government of India have been beneficial along with strong
consumer demand in the rapid growth of the Indian Telecom Sector.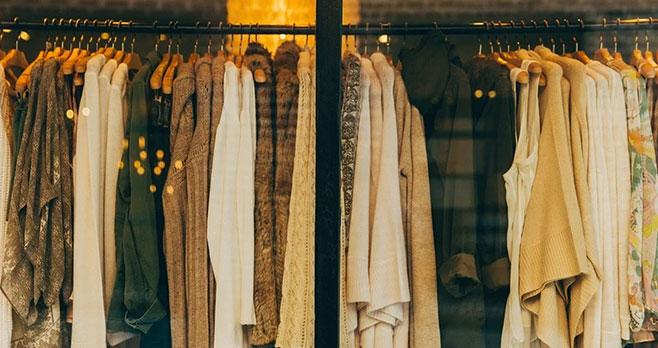 india is among the world's largest producers of Textiles and Garments. India's in house domestic and textile industry has a contribution of around 2% in the GDP of India and amounts to 14% of industrial production, 27% of country's foreign exchange inflows and 13% of country's export earnings. The growth rate is expected to be 10% CAGR between 2016 and 2021. This industry generates employment of around 45 Million people.
What Our Clients Say
---

IGZY, has been a reliable & trustworthy security solution partner in our success journey. Their sensors, cameras and platform provide us with a robust infrastructure for security. Their command center services, allow us to be a little less worried about the security of our premises. The support team is ready with a prompt response.
Prasad Nair
The Investment Trust Of India

We chose IGZY and they gave us all our surveillance and security solutions on a single unified platform. Their platform allows us to make periodic changes remotely without having to depend on local field support to make configuration changes. This in turn allows our branches to function properly without any hindrance. Their command center is professional and clubbed with their industry leading technology, IGZY, provides a comprehensive security solution for our business.
Bharath Kumar
Fincare Small Finance Bank

Being in gold loan space, branch safety is a must. IGZY works on a transparent & 100% visibility approach giving us peace of mind and timely delivery with proactive alerts & agile working mechanism. Their unified platform & PAN India presence helped us use our existing resources on a centralised dashboard. Our static hardware is now proactive and actionable thus enhancing our security parameters. We are really impressed and happy to have IGZY as our business partner
Admin Head
SBFC