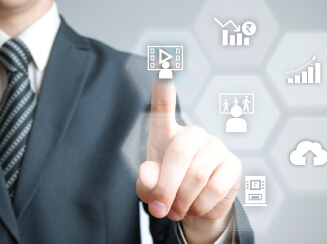 Transforming BFSI With IoT
The banking and financial sector in India is sufficiently capitalised and well-regulated according to report by The Reserve Bank of India (RBI). The BFSI sector in India has been quite stable and as a result, India has emerged to be financially and economically stable and superior to most other countries in the world. The Indian BFSI sector consists majorly of 27 public sector banks, 21 private sector banks, 49 foreign banks, 56 regional rural banks, 1,562
urban cooperative banks and 94,384 rural cooperative banks in addition to the cooperative credit institutions.
Implementation of IoT In Warehouses
The Warehousing and Logistics sector in India has experienced steady growth since 2017 after being granted Infrastructure Status. The formation of a structured Logistics Department under the Ministry of Commerce and Industry and implementation of GST has impacted and stimulated the growth of this sector.
Transforming Quick Service Restaurants With IoT
Today's quick service restaurants (QSR) are evolving with the help of Internet of Things (IoT). Although IoT is no longer a new technology, QSR's are now starting to recognize the full potential that this technology can offer.
From closing security gaps on site to helping manage long customer queues, Internet of Things is providing realworld intelligence to restaurant owners and franchisees across the world. If you do not want to miss out on these benefits, read on to know the details.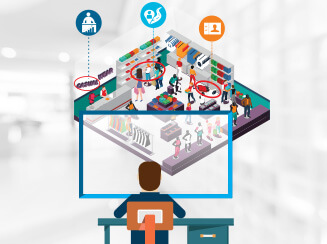 Transforming Retail With IoT
The Indian Retail space is one of the fastest booming industries. According to IBEF reports, it is expected to touch $1,200 billion by 2021. In terms of preferred retail destinations, India ranks 5th, globally. The revised Government norms of 51% FDI in multi-brand retail and 100% FDI in single-brand retail have given the retail industry a major push