Make data based business decisions for your retail stores
Contact Us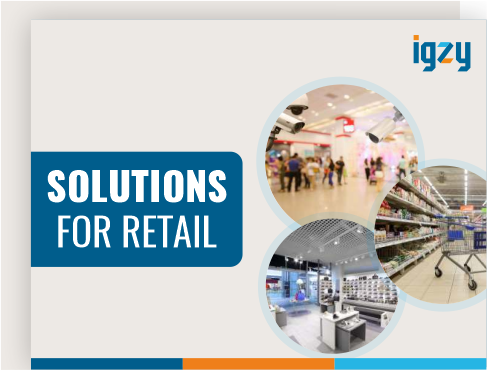 10-12am

12-2pm

2-4pm

4-6pm

6-8pm

8-10pm
Check conversion rate versus walk-in. Manage staff to get the best employees during peak hours.
Get Actionable Store Insights
In today's day and age data has become ever so critical in understanding how your business operates. With our IoT cloud solutions, we bring you one step closer to getting actionable insights from your stores.
Footfall
Track how many customers visit your stores using a data driven approach
Interest Areas
With the help of Machine Learning, we can help you understand your customer interests
Repeat Customers
Customize plans for repeat visitors
10:00 am

09:50 am

09:40 am

09:35 am

09:00 am

08:52 am

08:38 am

08:20 am
Store 1

Store 2

Store 3

Store 4

Store 5

Store 6

Store 7

Store 8

Store 9

Store 10

Store 11

Store 12

Store 13

Store 14

Store 15

Store 16

Store 17

Store 18
Real Time notifications on non-compliance to ensure consistent Customer Experience
Be In Control, Anytime, Anywhere
Get a bird eye's view of your branch performance. Get actionable reports on when your store opens, uniform adherenece and mandatory SOP compliances with ease. Understand what's happening in all your branches from the comfort of your office.
Opening & Closing Time
Understand if there is a uniformity maintained across all your branches
Improve Compliance
Understand if there is something out of the way in your business
Dress Code Compliance
Did you know that a detail as small as the uniform worn by your employee can have an impact on your brand
Customer Interaction
Know how your staff interacts with your customers
10-12am

12-2pm

2-4pm

4-6pm

6-8pm

8-10pm
Check conversion rate versus walk-in. Manage staff to get the best employees during peak hours.
Environment Control
Is your store well lit to maximize your customer experience? With our platform maintain the ideal temperature and light intensity across all your branches. The end result - A unified experience across all your locations
Server Room Health
Maintain the ideal temperature for your server rooms across locations
Outlet Management
Seamless experience across all locations
The Indian Retail space is one of the fastest booming industries. According to IBEF reports, it is expected to touch $1,200 billion by 2021. In terms of preferred retail destinations, India ranks 5th, globally. The revised Government norms of 51% FDI in multi-brand retail and 100% FDI in single-brand retail have given the retail industry a major push
Transforming Retail With IoT
White Papers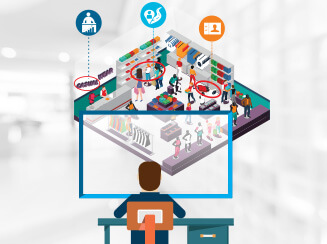 View More
india is among the world's largest producers of Textiles and Garments. India's in house domestic and textile industry has a contribution of around 2% in the GDP of India and amounts to 14% of industrial production, 27% of country's foreign exchange inflows and 13% of country's export earnings. The growth rate is expected to be 10% CAGR between 2016 and 2021. This industry generates employment of around 45 Million people.
Case Study Retail
Case Studies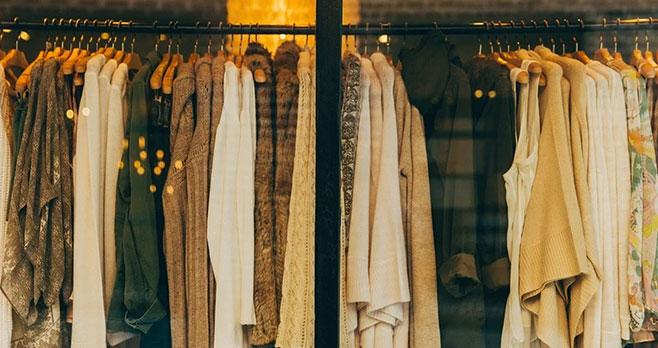 View More