Automate Security Guarding With Smart Solutions
Contact Us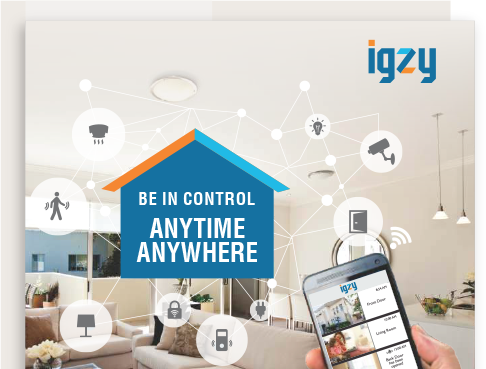 10-12am

12-2pm

2-4pm

4-6pm

6-8pm

8-10pm
Check conversion rate versus walk-in. Manage staff to get the best employees during peak hours.
Premise Safety & Security
Warehousing facilities located in aloof areas, outside city limits may be susceptible to theft and robbery. IoT-backed CCTVs allow you to have a 360-degree view of even the largest of areas, on one unified platform available on cloud.
Line Crossing
Real-time alerts on breaching area boundaries, within and outside the facility. E-Surveillance: Keep an eye on who enters and exits the warehousing facility, at any time, from anywhere through a unified surveillance platform.
Alert-based Sensors
Know when restricted areas are accessed, with detailed reports on date, time and duration of access. Sensors for water leakages, fire and smoke ensure minimum damage to goods and manpower.
10:00 am

09:50 am

09:40 am

09:35 am

09:00 am

08:52 am

08:38 am

08:20 am
Store 1

Store 2

Store 3

Store 4

Store 5

Store 6

Store 7

Store 8

Store 9

Store 10

Store 11

Store 12

Store 13

Store 14

Store 15

Store 16

Store 17

Store 18
Real Time notifications on non-compliance to ensure consistent Customer Experience
Adherence to SOP & Protocols
Ensure that safety and emergency protocols are followed, in addition to monitoring dress codes, attendance, and employee activity. Get real-time alerts on any deviation from standard procedures. Backed by Artificial Intelligence and Machine Learning, a unified IoT platform provides 24x7 visibility.
Space Management
Smart cameras placed at strategic angles to ensure efficient use and management of space to store goods.
Dress code & ID card
Ensure all employees use proper safety gear for daily operations and handling of bulky material.
Daily Task Monitoring
Monitor the execution of tasks and checks to be conducted on a daily basis, to ensure good health of stock and server rooms.
Termination of unnecessary protocols
Termination of unnecessary protocols
The Warehousing and Logistics sector in India has experienced steady growth since 2017 after being granted Infrastructure Status. The formation of a structured Logistics Department under the Ministry of Commerce and Industry and implementation of GST has impacted and stimulated the growth of this sector.
Implementation of IoT In Warehouses
White Papers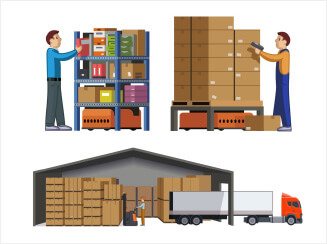 View More
The Logistics and Warehouse sector is a key sector that impacts the development of a country. The
overall economic performance of a country determines the trend of this sector. It was estimated that
the Indian Logistics and Warehouse industry had a market size of $160 Bn in the financial year 2017,
according to reports by Care Ratings. The primary segments include road, rail, coastal, warehousing,
cold chain and container freight stations and inland container depots (CFS/ICD). The market is
supposed to grow at an estimated CAGR of 10%. It is expected to be further stimulated by the rapid
growth of manufacturing, retail, e-commerce and FMCG sector.
Case Study Warehouse
Case Studies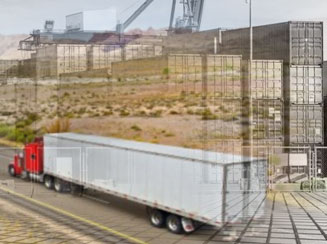 View More