Boost your Business Performance with Internet of Things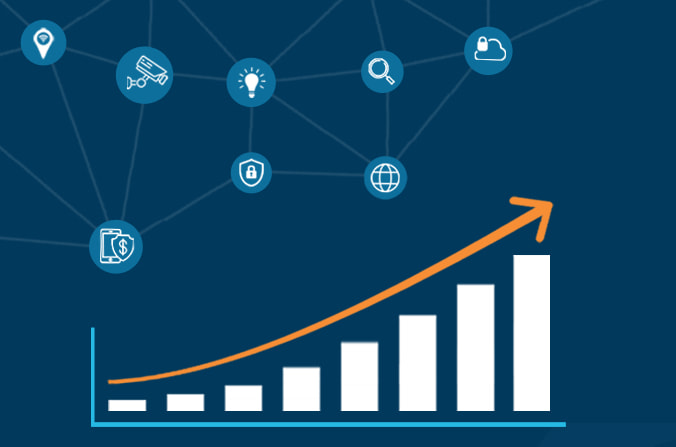 The world is getting dependent on the internet which is a massive global network that allows people to communicate with each other. Connectivity among people, things, and businesses is growing exponentially. Enabling flexible connectivity and data exchange represents an incredible opportunity for organizations to enhance business performance.
There are a number of ways in which IoT can benefit businesses. Here are the ways that IoT technologies could benefit your business, starting from customer services and experience.
1. Increase business opportunities
IoT opens the door the new business opportunities and helps companies benefit from the new revenue. IoT driven innovations build strong business cases, reduce time to market and increase return on investments. IoT has the potential to transform the way consumers and businesses approach the world by leveraging the scope of the IoT beyond connectivity.
2. Enhanced Asset Management
Internet of things or IoT will improve the tracking of assets like machinery, equipment, etc, using sensors and connectivity, which helps the organizations benefit from real time insights. The real time data can be obtained from sensors by using IoT to monitor and improve efficiency. The obtained data can be used in minimizing various roadblocks like maintenance or the downtime of inventory.
3. Improved safety and security
IoT service integrated with sensors and video cameras which helps in monitoring the workplace to ensure the equipment safety and protect against any physical threats.
4. Efficient Processes
Being connected with a maximum number of devices to the internet, IoT allows businesses to be smarter with real-time operational insights while reducing operational costs. The data collected from the logistics network will help reduce inventory, time to market and downtime due to maintenance.
5. Cost Saving
The improved asset utilization, productivity and process efficiencies can save your expenditure.
IoT has reached the apex of inflated expectations of evolving technologies. IoT solutions are equipped to make consistent impacts in the domain of each and every business. The adoption of IoT solutions can bring in better profitability and benefits for businesses. Internet of things (IoT) can boost the productivity and efficiency significantly.
IGZY is one of the leading companies, who help clients to improve business performance with innovative business models integrated with IoT Technology.  To know more, visit: igzy.com.