CHOOSING THE RIGHT IOT MANAGED SERVICES FOR SMART BUSINESS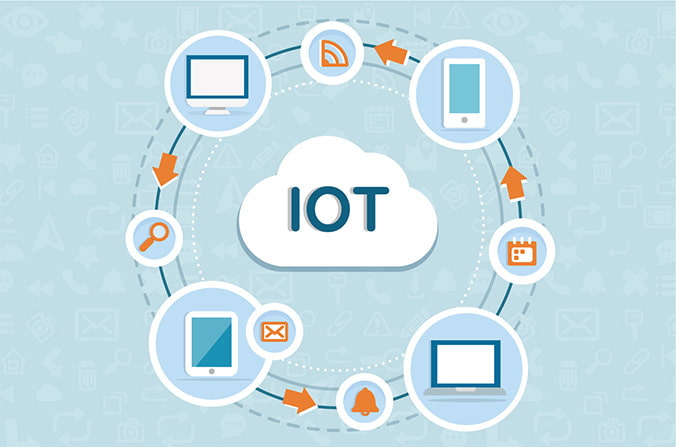 Did you know that the internet of things (IoT) managed services market was assessed at USD 46.53 billion in 2019, and it is anticipated to reach USD 158.75 billion by 2025 at a CAGR of 27.82%, during the forecast span (2020 – 2025). In the quickly evolving digital transformation, there is an increased urge between companies to plunge into IoT implementation.
The Internet of Things includes devices, applications, security, and connectivity. All of these devices and applications need a well-managed service. A well-managed service in every layer of the IoT ecosystem is needed to run its technologies successfully.
What is the outcome?
The increase in demand for managed services.
Before reading further about IoT Managed Services, let's get to know what IoT Managed Services entails.
IoT managed service is a portfolio of products, services and capabilities that help in managing the entire IoT ecosystem. It defines an appropriate strategy for business in digital transformation and empowering the organizations, to bring together, the right mix of IoT products and solutions. It also makes operations more efficient and optimizes costs through better and faster decision making skills.
SOLUTIONS DESIGNED TO FIT YOUR NEEDS
STREAMLINE OPERATIONS
Large organizations always strive to increase productivity and reduce downtime.  One can maximize the capabilities of  IoT solution activation platform with highly skilled and knowledgeable staff supporting the needs of your business. IoT managed services can help you protect your IoT investments and keep your systems running to avoid downtime. Streamlining business operation processes to achieve your organizational goals and to enhance efficiency.
REGULATORY COMPLIANCE
Managed IoT Security services help in maintaining compliance with industry regulations and requirements. It reduces the burden on in-house security staff by allowing the dedicated teams to help their business meet security standards and industry requirements. Artificial intelligence and machine learning-based advanced IoT cameras and sensors help to monitor and keep track of SOP compliances.
ADVANCED ANALYTICS
IoT solution based on artificial intelligence and machine learning can get intelligent actionable insights from the business.  IoT managed services develops the ability to identify, analyze, and interpret this very important data for monitoring and helps in improvement areas to take better actions towards building quick decision-making process. It also helps in real-time useful inputs from the business to enhance efficiency and customer experience.
24/7 MONITORING
Active monitoring with IoT enabled cameras based on artificial intelligence and machine learning gives you proper visibility of distributed sites from different angles. It helps you track safety and efficiency in daily operations. The dedicated team also monitors your premises round the clock to detect and deter any threat beforehand to ensure compliance and report on all security-related issues.
INCREASED VISIBILITY
You can access all your IoT security devices and solutions on one platform to ensure ease of operations and efficiency. You can also easily access reporting to monitor IoT solution such as monthly, quarterly, and annual trending of usage, and active services. A single dashboard helps to analyze metric representation, reports from the business, thereby increasing the visibility.
Complete Managed IoT Services
Managing and regulating the complexities of your enterprise by offering you a comprehensive set of managed IoT services to increment profit and support your business. With real-time processing of data, your business will gain actionable insights as you seek to make faster and more informed strategic business decisions. The approach is to manage your IoT deployment, with strategies that will prove unique and crucial to the needs of your organisation.
Conclusion
In this era of digital transformation, technology has become a great enabler and IT managed services will help operators in becoming more agile by providing their customers' scalability, stability, and security.
The general elements that drive the IoT managed services market include increased availability of the managed cloud services, increased technological adoption, and increased government investments in projects like smart cities and tremendous opportunities across industry verticals. IoT managed services framework for IoT offers customers a host of services including product integration, deployment, technical support, detailed monitoring, remote management, actionable analytics, and comprehensive reporting as well.
To know more about IoT Managed Services, feel free to get in touch with the best IoT solutions provider.