IoT solutions for Ecommerce warehouses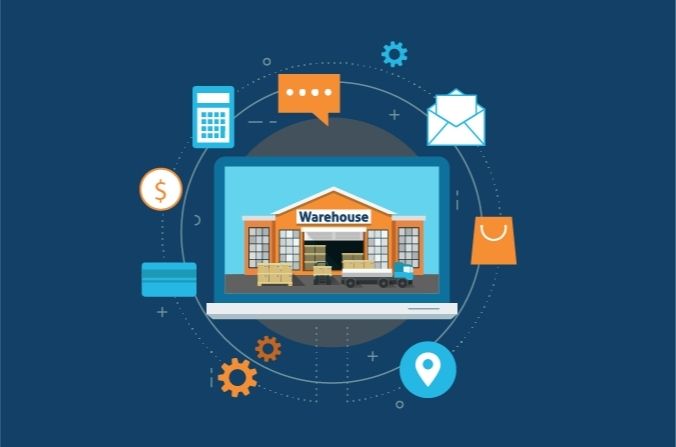 Global IoT in Warehouse Market is expected to expand at a CAGR of 21.21% during the forecast period 2019–2025. The ever-increasing demands and expectations of customers are hard to meet without efficient warehouse management. With the implementation of IoT solutions into a warehouse facility, the speed and efficiency of warehouse operations and supply chains can be taken to the next level. To fulfil the growing needs of warehouses, adopting IoT technology seems to be the best option as per the market stats.  There are several challenges that warehouses have to face due to the lack of a technology-driven warehouse management system:
SOP monitoring: Standard operating procedures play an important role in warehouses to achieve efficiency in operations without any error or delay in the delivery of shipments that can decrease productivity.
Footage retrieval: For instances such as missing shipments, footage of specific date and time can be required. Lack of secure storage platforms leads to the loss of critical data.
Real-time updates: From security threats such as an intrusion to SOP deviations, the lack of real-time alerts prevents warehouse heads from taking instant actions to avoid any damage or loss.
Benefits of IoT solutions in warehouses
1. Inventory management
Manual methods of inventory management has various challenges to it that often lead to operational inefficiency. IoT-enabled inventory management provides real-time visibility and accurate information on inventories in minimum time. It increases efficiency in warehouse operations with effective inventory updates.
2. SOP compliance
Warehouses follow strict SOPs to ensure proper handholding of shipments, completion of tasks, timely delivery, and opening/closing of warehouses as per the set time at different locations. Adherence to these SOPs can increase the productivity rate of warehouse operations and enhance efficiency. IoT-based esurveillance solutions track SOP adherence around multiple sites with administration heads receiving notifications if any deviation in SOP is detected.
3. Real-time surveillance
With multiple entries and exit points, warehouses are prone to unauthorized access. IoT-enabled esurveillance helps to keep goods inside the warehouse secure and prevents intrusion. Powered with video analytics, esurveillance works round the clock to detect perimeter intrusion and generate proactive notifications to alert security heads within time. Esurveillance cameras inside warehouses, monitor daily activities, inbound and outbound package movements and keeps an eye on every corner of the premises to ensure any suspicious activity taking place gets detected timely.
4. Cloud-based video storage
Issues of missing shipments, GRN tagging and lack of footage on inbound and outbound package movement are very common for ecommerce warehouses. A cloud platform that builds a GRN table for data of shipments after scanning them, provides an efficient solution to manage inventory and have visibility on the inventory, packages that are delivered. It improves efficiency in the workflow of package movements through accurate data and secure footage that can be easily retrieved if a shipment goes missing.
5. Roster management
Monitoring adherence to SOPs help achieve daily tasks according to the roster. Thorugh IoT solutions, warehousers can easily identify the cause of delay in the delivery of packages and other inefficient areas. Visibility of daily operations can enhance completion of tasks and deliveries, for efficient roster management.
6. Energy management
Ineffective distribution of energy can cause a huge loss to warehouses. IoT-based solutions monitor energy consumption patterns around the site. It identifies the inefficient areas, heavy appliances, excess energy usage that can be analyzed on a web dashboard to help warehousers reduce energy wastage. Energy control through IoT solutions enhance the efficient distribution of energy around sites during working and non-working hours both.
Warehouses and supply chain management particularly, ecommerce industry have to face various ups and downs, traffic due to the increase in demand and customer expectations. Implementation of IoT solutions is a reliable and efficient way for warehouses to increase visibility, productivity, and efficiency in daily operations. It helps in making better decisions for businesses based on data collected on package movements, inventory, and employee efficiency. It gives warehouses the power to build a system that can easily sustain fluctuations in the demands of the market. With the potential of AI (artificial intelligence) and machine learning, warehouses gain useful insights from their business that help enhance business optimization and make decisions that align better with their business goals.