VMS SYSTEM – A Comprehensive Package to Manage Surveillance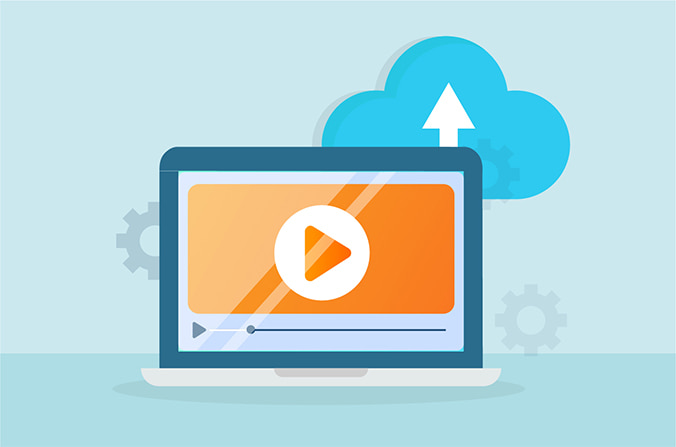 Video Management System is the most essential part of any surveillance system. VMS system is responsible to connect all the surveillance cameras and other security-related hardware on a single interface or efficient management. It is very flexible and can be customized to one's needs and scale. It allows to view, record, analyze real-time footage of multiple cameras on a single screen, and alerts the user in case of any threat with timely notifications. An advance VMS also integrates alarms and motion sensors and arm them in emergencies. VMS normally runs on a computer. And depending on the number of devices and cameras connected, the computer system needs to have that performance to smoothly run all the integrated hardware.
Advance VMS system Features
1. Multiple Servers and Cameras
Video Management Systems is a sophisticated system that is compatible with a wide array of cameras and other hardware. That's why users can install any type and any number of cameras according to their convenience. Older generation analog cameras as well as newer IP cameras both can be monitored using VMS including smart integration of sensors and other servers. Third-party systems and applications and security devices like access controls, fire and smoke sensors, RFID scanners, etc. are also compatible which streamlines business operations and make managing things more relaxed. Expanding the premises or adding any other site is also not an issue and VMS makes expanding easy by connecting additional systems and devices to the existing system over LAN (Local Area Network). This saves an enterprise from the cumbersome task of maintaining different systems separately.
2. Smart Access
Using traditional systems one has gone through the entire recording to find a specific part. For users using VMS, it is easier to find specific segments as it has various advanced search options. One can search using date, time or any motion in the footage. Users can also bookmark and label specific videos or their segments to review them later. VMS also provides the convenience of remote access where the data can be accessed from any part of the world until and unless you have an internet connection. Users can easily switch between different cameras and focus on points of interest. It provides with an intuitive interface to export the desired files to a CD, DVD or a pen drive.
3. Video Analytics
An advanced Video Management System can perform a crucial task of video surveillance which is ultra-modern video analytics. Data from every device flows into the VMS and can be used to generate any insights by the system. It also provides a platform for AI and ML to be integrated which further helps in data analytics. For example, the camera on the entrance which could read number plates stores the data in the VMS and later that data could be analyzed to know how many cars and which cars entered at what time. These insights from video analytics not only help enterprises improve their current strategies but also helps in identifying and tapping new opportunities.
4. Flexible
Nowadays, Video Management System supports a wide range of hardware and servers. These can be connected in large numbers too. VMS can be customized according to the changing needs of the consumer and is also proved to very beneficial in case of scaling the enterprise. These are adaptive to a wide range of combinations.
5. Centralized Administration
A centralized user interface is provided by the VMS to seamlessly administer servers, storage, notification, and several other surveillance devices. All the simple, as well as complex tasks, are managed under the same hood. More and more devices can also be configured in the same VMS to manage multi-site devices well.
6. System Health and Maintenance Checks
Health checks are important to keep a machine up and running. Repeatedly checking each device and camera is a tedious task. An advanced Video Management System also undertakes the task of automatically checking every device connected to it. In case of any faulty working, it immediately notifies the user and advance systems even suggest the required steps to be undertaken. All the functioning status is centrally managed and checked. The system even installs the latest firmware updates from the servers to keep the components safe and smooth.
7. Cloud capabilities
An advance Video Management System also allows cloud connectivity. These systems are proved to be more flexible than standard VMS. Less equipment makes this system more desirable among users. It provides expandable storage space with no hassle. Being connected to the cloud offers faster and advanced video analytics which drive the organization towards automation.
8. Instant Notifications
A Video Management system is not of any use if it does not give real-time remote notifications. For proactive and preventive security, it is must that the concerned person is informed immediately on escalation matrix while a mishap is taking place. These notifications could be through SMS, Email, Email with snapshot, live video pop-up, calling from a mobile app and many more. If informed in real-time, a loss can be prevented, and thieves can be caught red-handed. And not only theft, every issue related to devices, operations, or human resources can also be identified and notified by the system.
Types of VMS
A Video Management System can be broadly classified into three types depending on their deployment.
On-premises VMS
On-premises VMS stores all the data in the storage drives installed on-site. This solves the latency issues as data is stored in the drives on-site and can be retrieved anytime. All the recording, streaming, management of servers, storage devices and applications are installed locally on-site. Everything is managed by the user from the ecosystem itself. This is best suited for managing surveillance system of one site enterprise.
Cloud-based VMS
Cloud-based are centrally managed by cloud providers. This system offers higher flexibility towards scaling as any number of devices could be added with interfering with existing devices. It allows users to manage the servers, applications, devices, and functions from literally any location in the world.
Hybrid VMS
Hybrid VMS is a flexible Video Management System which carries the qualities of both on-site and cloud-based VMS. By installing the hybrid VMS, the enterprises have access to the capabilities of the combined system. The on-site management of devices, storage and application coexist with access with the cloud. These systems are flexible, secure and reliable.
Constituents of a VMS
Cameras – This includes a wide variety of whether it's an IP or an analog camera. Users can choose from a wide range like PTZ, infrared, bullet, dome cameras, etc.
Web/Mobile Application – This is where the user accesses the information. It can be installed in a computer on-site or on a portable mobile phone or tablet.
Connected Devices – Other devices such as motion sensors, access control panels, handheld devices, etc.
Storage Unit – This is where the data is stored. It can be on-site drives or cloud storage.
Security concerns solved by an advanced VMS
Vandalism detection
Incorporating handled devices
Camera tempering
Theft protection
Data security
So, when considering a Video Management System, the enterprise should keep in mind the above-mentioned points to simplify the choice. There are many advantages of a VMS but the downside is the sheer amount of choice and flexibility.
Contact IGZY for any kind of assistance regarding Video Management Systems.