What does the future hold for cloud surveillance?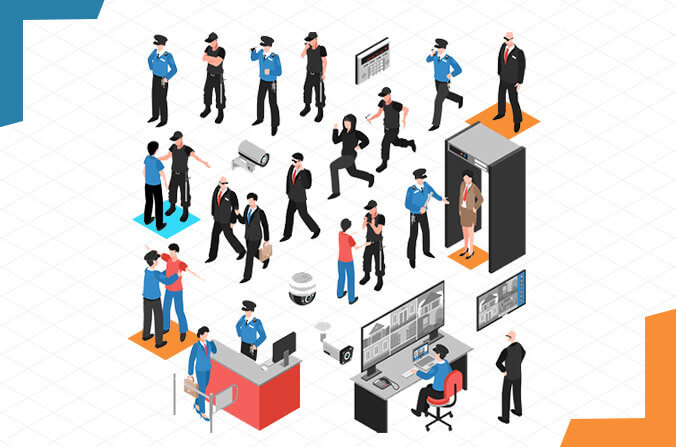 Cloud surveillance has revamped the way industries store their video footage. Video cloud storage was an important issue for businesses to protect their assets. Vendors showcase huge and complex equipment whose installation and maintenance costs are high. Another challenge for cloud video surveillance was to store footage for easy retrieval for multipurpose use, such as improving operational efficiency, checking physical guards at a specified time, parking facility management, and much more.
Technological evolution has programmed security systems to manage records and store them at affordable prices.
In fact, a report by Statista claims that technology plays an essential role in increasing the efficiency of security and surveillance capabilities using alarms, access control devices, and video surveillance.
Businesses can, therefore, see the footage 24X7, monitor their workforce, get instant notifications for fire, alarm, and safety purposes, that is, customizable and automated night guarding.
Here is how different industries can customize it, basis their requirements and enhance security at their premises.
1. Improve your financial institutions
For bank operations, everyone usually wants to record nine working hours for specific areas. In such a case, your IoT-based cloud surveillance would be able to shut down the recording for a few hours in particular areas. Motion sensors, instant notifications, access control, video verification, and fire alarm monitoring are some of the available ways to secure and manage security at your premises. Imagine you have an improved security system that will transform your cloud surveillance solution. Here, you will have actionable insights to refer to without a heavy investment in the overall security system.
2. Take operational capabilities to the next level
In the operations industry, the observations go beyond the amount of raw material, processed, and finished goods much before in advance to check your inventory schedule. A unified ecosystem with centralized monitoring solution can go a long way to secure business premises. Implement a dedicated command center to gauge actionable insights that provide benefits beyond asset protection. Integrate cloud surveillance solution with your existing or new security system using the same gateway. An integrated approach will also allow you to complete your tasks on time with minimal human interference. Quad beam detectors will enable you to do perimeter guarding in a hassle-free manner and protect the efficiency of all your devices.
3. Achieve exceptional customer experience in restaurants
Restaurants run heavily on customer experience, and maintaining hygiene is a significant task for business continuity. Restaurants usually face challenges wherein they need to manage multiple areas, including the kitchen. In addition, following strict norms need to maintain service management on QSR compliance. Round-the-clock monitoring with AI-enabled video analytics can go a long way in maintaining operations, customer experience, and ensuring that all standards are met throughout the restaurant. Functions such as temperature control, smoke sensors, and video cloud storage will provide any suspicious activity, fire, and store sensitive food items during video cloud storage. The best part is you have a web-based dashboard in place, the platform is customizable, and hygiene protocols are efficiently audited.
4. Bring rapid transformation to retail outlets
Multiple stores, people counting, and maintaining hygiene require a centralized system that is time-consuming in the retail industry outlet. In such a case, 24×7 monitoring may be crucial to detect intruders, effectively distribute energy management and understand footfall analytics. Temperature control, sensor motions, and cloud surveillance deployment to analyze analytics can allow you to have single window visibility and data-based reliability. In cases wherein you have outlets across PAN India, it becomes easy to monitor all the locations from one base.
5. Revamp your healthcare to a holistic security system
Healthcare is a fragmented ecosystem and requires constant surveillance. Hospitals need to follow regulatory norms, safety protocols, perimeter monitoring, and much more. Analyze your sites to make a more informed decision. Intelligent smoke sensors, video cloud storage, AI-enabled video analytics, remote device management, energy management, and intrusion detection systems can efficiently improve hospital operations.
6. Maintain hygiene and administer hospitality in real-time
The reputation of a hotel is closely linked to the hygiene and safety parameters. Complying with protocols, monitoring sites through the camera, detecting intruders, site supervision, and multiple temperature control and sensors will be especially beneficial for keeping the building safe. Adhering to SOP compliance will keep food quality in check. Having an integrated ecosystem with intelligent detection will ensure perimeter protection. Security heads, surveillance teams, and administration heads will most benefit from this operation.
Conclusion
Custom platforms can help you leverage real-time monitoring irrespective of industry and align operations systematically with the alignment of business operations. Rethink beyond just a standard command center monitoring for your expansion plans for business continuity and efficiency.