Keep an Eye to your Server Room Round the Clock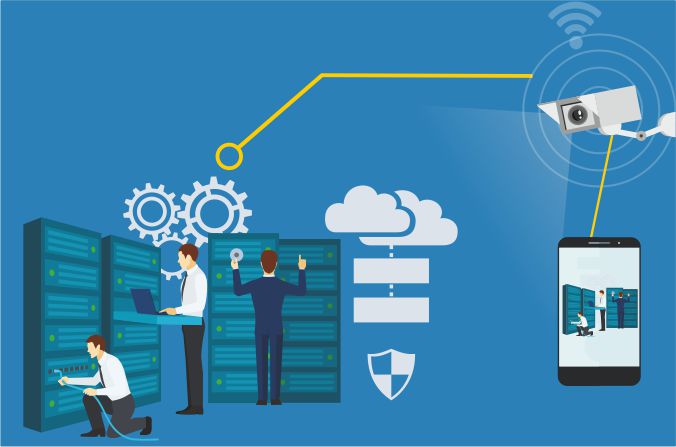 Keeping an eye on the server room environment is really important for on site server rooms, even many businesses turning to cloud based services. Servers are the core elements of any company. When servers crash work processes are interrupted, data is inaccessible and contracts cannot be fulfilled. Therefore, the server rooms required the utmost protection from fire and deterioration and from burglary and unauthorized access. With the help of Internet of things (IoT) you can fully check the server room. Server room monitoring is vital for storing data and powering the networking equipment. Effortlessly monitor temperature and humidity, open/close activity of your data centres, 24 hours a day and receive alerts if ant irregularities occur.
With the IGYZ solution i.e. "Sense Analyze and Act" you can keep a strict check on all factors that builds an optimal server room environment. The automated IoT based monitoring solutions helps to detect any deviations and allows you to take preventive actions.  With the solution you'll be able to protect your server room equipment's from damage due to fluctuations in temperature and humidity.
IGZY provides all the right sensors to protect your server room:
For any deviations in server room environment
Deterrence to prevent equipment corrosion
For air conditioners when the exchange of heat and air is lacking
For smoke detectors and fire alarms. Fires can therefore be detected in earlier stages
Single unified platform for reporting and analytics
A wide range of specialized sensors by IGZY.com are perfect tool for all your server and server room monitoring needs.  With the IGZY solution, monitor your server room from anywhere at any time by using IoT equipped cameras. Set sensors to efficiently manage compliance record. Get notified instantly when any problem detected.  To know more details, visit IGZY