How Video-Based Business Intelligence helps Banks Fight Fraud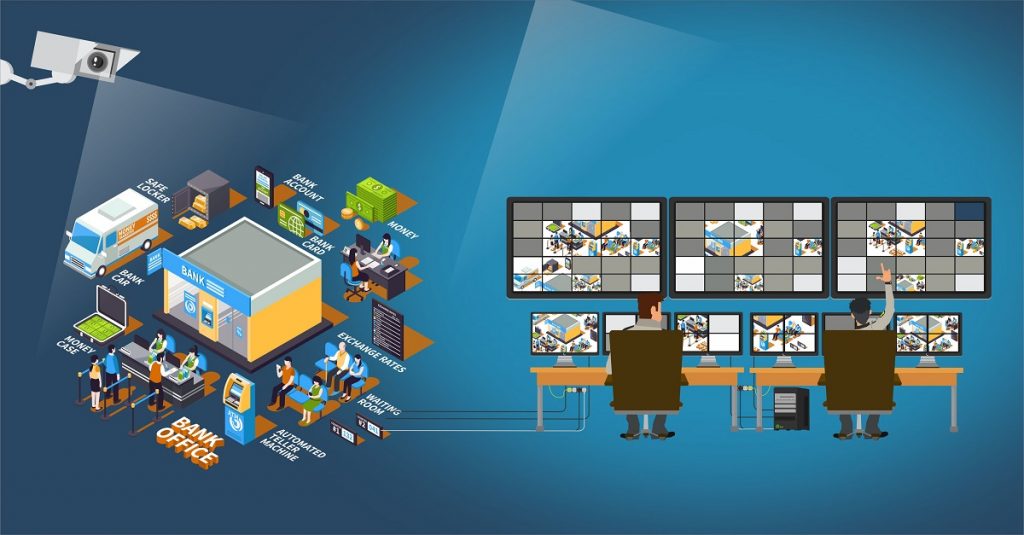 While many industries may have already embraced the benefits of the Internet of Things (IoT), the financial services industry is beginning to see how IoT can take the industry to the next level with video-based business intelligence. As the internet has connected people globally, IoT has the capability to connect all systems, devices, and infrastructures people use and depend on.
Banks and credit unions suffer huge losses every year from various fraudulent activities such as the passing of counterfeit checks, use of lost or stolen debit cards and fraud against bank deposit accounts. In fact, in the last three years, banking frauds cost a total of Rs. 22,743 crore to public sector banks in India.
Video surveillance can help during investigations, allowing an insight into security gaps, while also providing evidence to public authorities. These systems can save valuable time of investigators and reduce case values by alerting them to suspicious behavior.
Business intelligence solution for banks
1. Monitoring Access to Sensitive Areas with alerts
When it comes to handling cash, it's critical that bank employees follow set procedures. Most banks mandate dual control procedures which require the presence of two employees for tasks like opening safes or transferring cash drawers. With the use of integrated video analytics, financial institutions can monitor specific areas of interests in branches and trigger an alert when an event – like a safe opening – takes place. Automated reports can be set up detailing each time the safe was opened and check the corresponding video to see what took place. Similarly, notifications can be used in a variety of ways to activate video recording when a deposit box opens, or when someone enters a money room or vault.
2. Active Tampering Alarms to Safeguard Cameras
Fraudsters often try to cover their tracks by dismantling or blocking the view of a security camera before committing the said crime. With the help of intelligent videos, banks can immediately be notified if something is obstructing or tampering their camera's field of view. Thus, Analytics can help ensure recorded videos are protected by generating real-time alerts if your cameras have been blocked or moved.
3. Uncovering Fraud and Internal Theft
Unfortunately, fraud and embezzlement are reality for many financial institutions. With the ever-increasing use of technology in the banking system, cyber frauds have proliferated and are becoming even more sophisticated by use of novel methods. Video surveillance allows for banks to help mitigate these instances and even review employee behavior. If something seems suspicious, managers can investigate the video to see what actually took place.
An organization in Alabama saw a trend of fraudulent activity among employees, who manipulate account information for their own gain. A bank employee was opening accounts in other people's names for the purpose of receiving fraudulent tax refunds.
4. Discover Cash Harvesting & Suspicious Behavior at ATMs
Intelligent video can identify when cash harvesting or other suspicious behavior is detected at an ATM. Cash harvesting occurs when the same person uses several cards to make multiple transactions, such as a criminal making multiple withdrawals using lost or stolen cards. Banks and credit unions can quickly detect potential incidents of cash harvesting, by deploying the right kind of analytics over their ATMs. Banks can also configure a Business Rule to automatically receive reports on this kind of activity.
Even though ATMs are fast and convenient in providing service to customers 24/7, they're also susceptible and extremely vulnerable to criminals, who are becoming more adept at installing skimmer technology. By detecting when someone is standing at an ATM for an extended period of time, video-based business intelligence solutions can help banks combat the installation of skimming devices, but not making a transaction. Banks, upon receiving real-time alerts, can quickly investigate, and proactively alert customers who may have been impacted.
5. Find Cheque & Identity Fraud
Most experts agree that Cheques are the payment method most often targeted for fraud and the majority of bad cheques are written on new accounts. Banks can protect themselves and their customs with an intelligent video solution that enables them to rapidly locate cheques with low numbers and also increase the efficiency to find fraud. Video can be used to identify imposters, but it can also help ensure banking staff is following protocol by always asking customers for proper identification to proceed further.
These are the few of the host of advantages that e surveillance camera and CCTV systems can offer to your business. If you are looking for an all-inclusive IoT enterprise security system, then Igzy offers full-stack solutions against challenges such as Access Control, Intrusion Detection, and CCTV solutions.